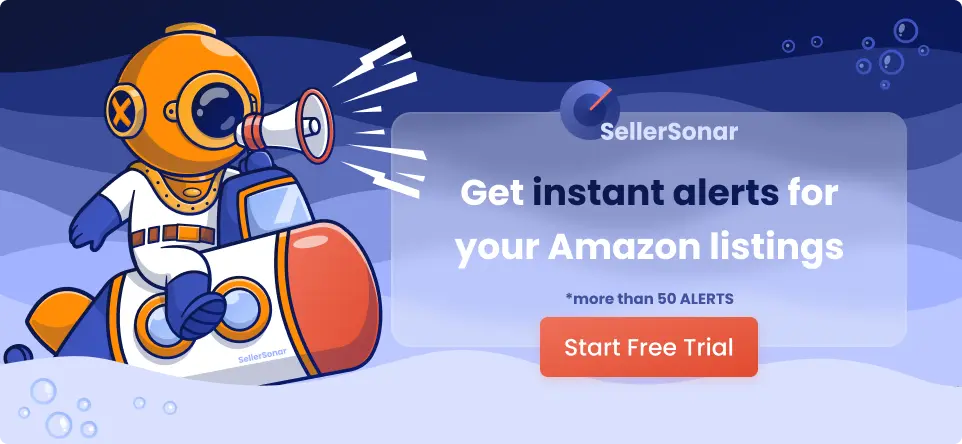 Shoppers on Amazon are used to fast and even the fastest delivery. Therefore, it's a rule of thumb for every AMZ seller to process orders quickly. In the majority of cases, the sales process goes smoothly. First, a shopper adds a product to the cart, then a seller processes the purchase and gets their money. Ideally, it takes 30 minutes for your customer to place the order until you can fulfill it. Afterward, you can send it.
However, if there is an issue, for instance, with the customer's credit card, the sales process can take longer than expected. In that case, your transactions get "Pending" status. Unfortunately, you can't change this status manually since the transaction is inactive. So the ball is on AMZ's side.
As you know, for a seller, delayed order is a problem. As a result, customers get unhappy, and you may get a negative review. So what do you do then? 
Read further to find out why Amazon purchases are pending, how to see such orders, and what to do when you have pending orders on Amazon.
What Does Pending Order Mean?
When a customer places a purchase on AMZ, the platform puts the item on hold, and the order status shows as 'Pending'. It is done to allow the client time to cancel the transaction if needed and to authorize their credit card payment. Amazon usually delays transactions for 30 minutes during this period, after which the order is processed and the payment is authorized.
However, if there is an issue with the payment method, the verification procedure can take up to 21 days before the status changes from 'Pending' to 'Unshipped.' It is important to note that a purchase cannot be fulfilled until its status changes to 'Unshipped'.
It is crucial to monitor your AMZ order status to ensure you are aware of any delays or issues that may arise during the processing and payment authorization period. This will help you to provide accurate delivery estimates to your customers and ensure that you maintain a high level of customer satisfaction on the platform.
How Does the Amazon Order Process Work?
Whenever your shopper on AMZ adds an item to their shopping cart and checks out, the platform processes their purchase according to the fixed procedure. However, if anything does wrong in the process of purchase verification, delays can occur. Thus, such orders remain in the Pending status.
Amazon order process steps:
Step 1. The customer adds a product to a shopping cart.
Step 2. AMZ places the transaction in Pending status.
Step 3. Such Amazon orders turn gray (non-actionable) in Manage Orders. It is because AMZ holds a purchase for 30 minutes if the customer wants to cancel it.
Step 4. Amazon verifies the purchase and the shopper's payment method.
Step 5. If payment verification succeeds, the order's status changes to Unshipped. If verification or any other process goes wrong, AMZ changes the status.
Step 6. When the status becomes Unshipped, the platform will notify the shopper of the expected delivery date.
Step 7. AMZ sends a notification to a seller.
Step 8. Seller processes and fulfills the order (or cancels it).
Why Are Amazon Orders Pending?
Why is my Amazon order pending? When a shopper's order on Amazon is put on hold, it is given a Pending status. The most common cause of this is the platform's inability to obtain authorization for the shopper's credit card. Another reason may be that the platform has received and processed the order, but its processing in their fulfillment centers may take a few days. This status can also occur during busy holiday seasons such as Black Friday, Cyber Monday, and AMZ Prime Day, which experience a high volume of sales.
Reasons for seller pending orders:
AMZ couldn't verify the customer's payment method;

buyer hasn't completed the order;

a shopper has qualified for the free shipping of multiple items, and it takes time for the marketplace to gather them (if a purchase is FBA);

the purchase consists of several products, and one is out of stock (if a purchase is FBA).
Why can Amazon digital orders pend?
Digital products may also have a pending status, just like physical products. Even though digital products do not need to be packed and shipped, they can still be delayed.
When a customer orders a digital product, they should receive a code right away. If they don't receive a code, it may indicate that the transaction is pending.
For digital products, it usually occurs when there are payment issues or if Amazon can't obtain authorization for the customer's credit card. In this case, the customer must contact AMZ to resolve the situation, which can delay the order.
Moreover, digital purchases may involve a prolonged verification process that lasts about four hours. This is a necessary security measure to protect customer data and prevent fraud.
What to Do with Amazon Pending Orders?
If an Amazon sale remains pending for more than an hour, we recommend that sellers reach out to customer support for assistance. Furthermore, if a customer contacts a seller directly, the seller should advise the customer to contact Amazon customer service as well. It is crucial for merchants to refrain from shipping a pending order, even if the customer requests it. A transaction cannot be confirmed as shipped until it has been marked as "Unshipped."
How to Find a Pending Order?
To check your orders that have a Pending status, sign in to your Seller Central. On the Manage Orders page, click the relevant tab. You can find all orders that Amazon should fulfill on the View FBA orders tab.
Such orders will not appear on your Orders report or your Unshipped Orders Report. However, in the meantime, your inventory will reflect the order.
Is It Possible to Cancel a Pending Order?
Until the product is shipped, sellers have the option to cancel an order. After the payment method is verified, the seller can access the "Confirm shipment" and "Cancel order" buttons in Manage Orders. The transaction will appear in both the Orders Report and Unshipped Orders Report, and the seller can choose to ship or cancel the order.
For this, go to Manage Orders and click "Cancel Order" in the Action column. Indicate the reason for cancellation and click "Submit." The shopper will receive an automatic notification. Professional sellers have the option to cancel orders in bulk using the Order Cancellation file.
Final Thoughts 
It's not a secret that if a shopper doesn't receive their product on time, they may leave a negative review. And though if a product gets pending, it's virtually not your fault, and you may ask Amazon to remove it, it still takes your time and nerves. Therefore, it's a good idea to monitor pending orders proactively. Any time you detect a pending order, contact AMZ service support.
Of course, efficient inventory management is crucial to increase customer satisfaction and to reduce storage costs. However, this is insufficient for your success on Amazon. It's paramount to know whether your product performance is efficient. To maximize your sales volumes, it's necessary to constantly keep track of all your product's metrics. You can control your sales indicators and overall store profitability by doing that.
Amazon monitoring software is an efficient way to stay on top of your sales. SellerSonar offers instant Amazon alerts to protect your sales. With us, you are aware of all listing changes, Buy Box hijackers, new/deleted reviews, keyword rank history, and product suppressions.
Try SellerSonar now. Register for 29-day trial and boost your incredible journey of running your business on the platform.
FAQ
What does it mean when an Amazon order is pending?
How long can an Amazon order stay in pending status?
What should I do if my Amazon order is pending for too long?
Can I cancel a pending Amazon order?
Will I be charged for a pending order on Amazon?