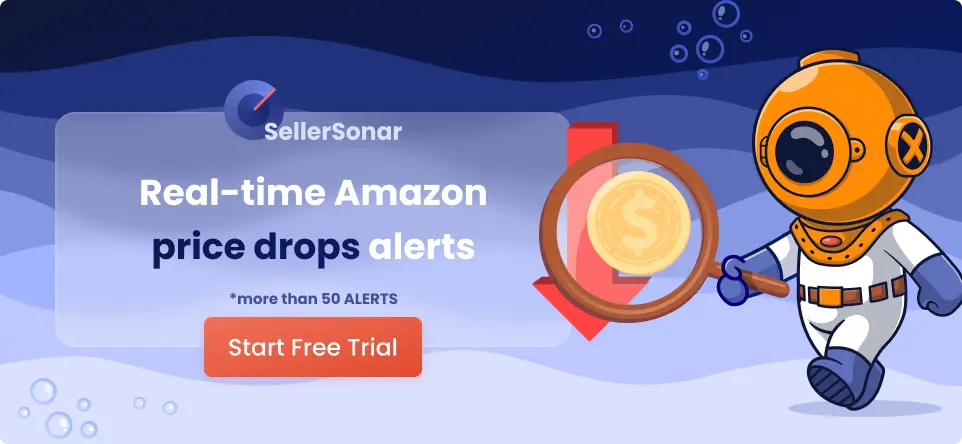 If you don't own a big budget to launch an e-commerce business, then retail arbitrage on Amazon might be an excellent way to earn short-term money and learn how to trade on the marketplace at the same time.
The most significant part of this selling model is that such Amazon businesses can easily be managed from the comfort of your own house as a side hustle in your free time.
So, how to do retail arbitrage? Online arbitrage is when you purchase goods from a store brand and resell them at a higher price to make money from the difference. If you're seriously thinking about getting into this Amazon selling strategy, it's essential to know what retail arbitrage on Amazon is and how to start retail arbitrage.
What Is Retail Arbitrage on Amazon?
Retail arbitrage FBA means purchasing products from traditional brick-and-mortar stores, for example, outlet shops or retailers, and reselling them on another market, such as Amazon. Thus, sellers get more money than they pay for initial goods. Therefore, retail arbitrage is about looking for a deal on some product and offering it to the customer at a higher price, then pocketing the difference.
Although they might seem similar, Amazon retail arbitrage isn't the same as trading arbitrage. The former means buying and selling two related goods or other kinds of assets in different markets at two different costs to get profits on the differing prices.
How to Do Retail Arbitrage on Amazon? 
Retail arbitrage selling requires FBA sellers to look through different product markets and compare the pricing of a particular product. If they spot a vast markdown in an unknown place, like a local wholesaler, they might buy products in bulk, then sell the items for a higher price via an online platform. As not every merchant has access to the same local wholesaler, sellers thereby can take advantage of this deal.
You can quickly get into arbitrage on Amazon. How? For instance, Amazon provides its buy Fulfillment by Amazon model, a platform where third-party merchants can display and sell their goods, and the marketplace will manage everything else. Merchants get an option to store items at the Amazon fulfillment centers, paying commissions —such as inventory and fulfillment costs — from each product on Amazon sold. Amazon.com charges $39.99 each month with a professional seller subscription and a referral fee from 8% to 15% per sale. Merchants might use the Amazon Seller account as a business, where the platform handles shipping the goods, returns, and client service, when sellers track fees and inventory. 
In addition, Amazon.com isn't the only marketplace where you can take part in retail arbitrage. To name a few, you can purchase from wholesalers, outlets, hops retailers, and any other platform that trades products. Then, get a profit by offering the items at organizations like eBay or Craigslist. 
As many retail stores only offer a certain amount of the goods, many customers miss out on greatly discounted products they were expecting. Then, Disappointed buyers go to another platform on the web to find the things. It usually takes place during the holiday season. If shoppers want the product, like a new pair of shoes or some electronic device, they can purchase it for a higher price. In this case, you make a massive profit off of Amazon retail arbitrage.
Amazon Retail Arbitrage: Getting Started
So, how to start retail arbitrage? Having your first goods listed for sale on Amazon.com is a straightforward process. Below are essential steps users need to take:
Set up a Seller Central profile on Amazon.com.

Download your Seller App.

Check the local retail shops.

Ger the Seller App to scan clearance and market products.

Purchase any offer with $3+ profit after all the fees and costs for shipping.

List items for selling on the platform.
This process is one that you can immediately – and you should plan on starting as soon as possible.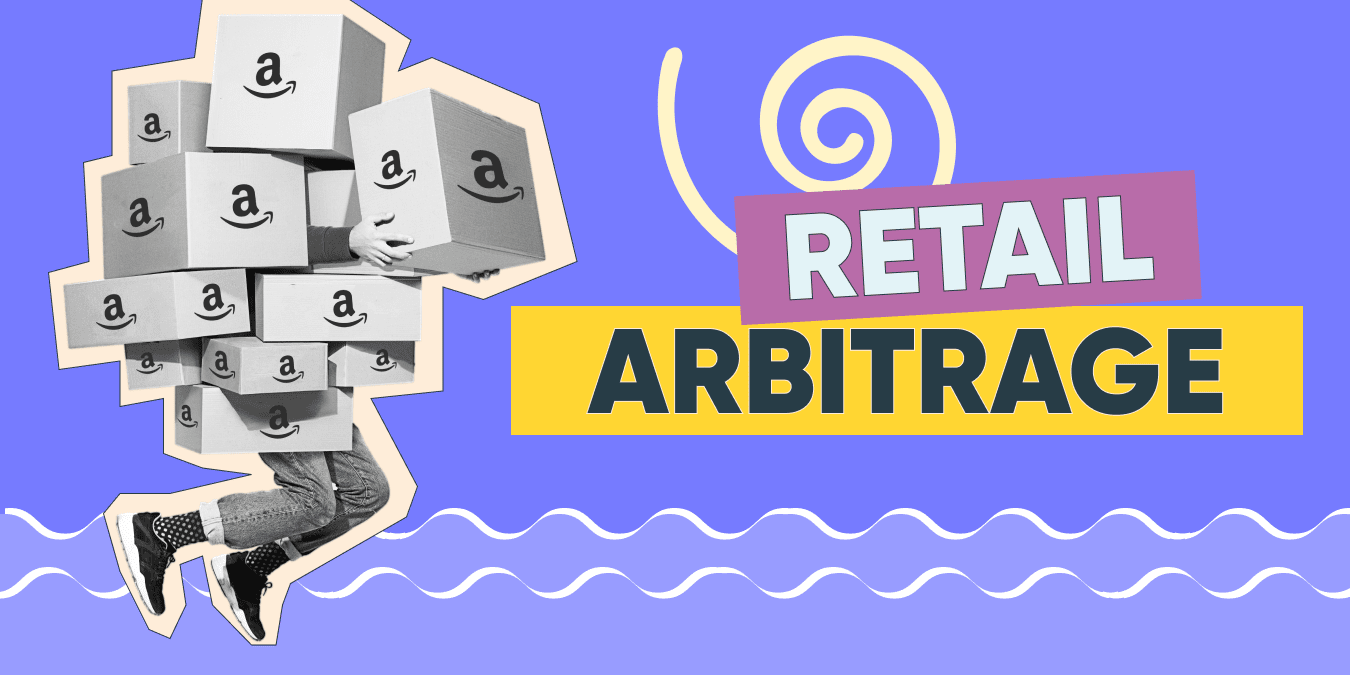 How To Source Retail Arbitrage Products To Sell On Amazon? 
You buy very discounted retail goods within retail arbitrage and resell them on Amazon.com. It might sound simple; however, doing it right—we mean profitably—requires some work. Nonetheless, retail arbitrage FBA merchants are absolute pros when spotting discounts and clearance offers in local shops.
The main secret is to know what sells well on the platform on any given day and how much these goods cost. Arbitrage sellers also need to clearly comprehend the costs involved in selling the products on the platform. For example, Amazon's selling commissions run about 15% of the total price. Moreover, shipping orders are sure to take a big bite out of the possible profits if you are not careful.
Fortunately, there are some apps to help you spot profitable deals. For instance, Amazon pricing tools are the retail arbitrage seller's silver bullet. They help merchants scan the product UPCs and match them to current Amazon listings.
Such software delivers a great pull of information to help sellers price their goods, including the customer demand and the average selling price, shipping or FBA costs, and prospective profit.
With these details, you can decide whether to buy this particular product and how your stock inventory coincides with the current customer demand and your potential revenues.
Amazon FBA Retail Arbitrage: Pros And Cons
Pros:
Quick cash: Retail

arbitrage selling

is a fast way to sell products and earn a couple of bucks. Many people are used to selling something, be it a yard sale or some online app. However, offering new things might help you cover relatively direct commissions, especially if the products at hand are in-demand items.

Little initial capital: Arbitrage sellers do not need large sums of money to create their own

retail arbitrage business.

The goods they buy should have a reasonably low price, to begin with. Merchants need to purchase a few items and resell them for more than they invested. Later on, novice sellers can use this extra cash to save for a home, pay off their debt, or whatever else they need.

Easy moonlighting: You don't need to leave your permanent job, or other side hustles to do retail arbitrage. For instance, if you are a member of the FBA program, you can track

Amazon sales, your sales rank,

 and inventory on уour own time with minimal extra cost to Amazon.com.
Cons:
You might lose money: Sellers are betting that they have a top product that will resell for a large sum of money with the retail arbitrage strategy. However, suppose they purchase a product (or a bulk amount of goods) that are not in demand. In that case, they will upsell the items at a competing price, potentially cutting into their earnings—and possibly costing their money. Besides, keep in mind possible fees and costs like shipping expenses. If your expenses are high, any loss might be substantial. 
Harsh competition: Thousands of sellers are doing the same thing you are. It doesn't make retail arbitrage something unique. Unless you can boast of a strong experience in a particular segment or market, you will end up competing with many other merchants who try to sell the same goods as you. 
Not every product becomes a bestseller: What if you bet on some item and it is not selling as fast as you expected? You will have to hold it till the price grows up again. Another option is to sell the goods for a loss.

Amazon FBA arbitrage

might be time-consuming: There are still many tasks involved, for example,

sourcing products

, looking for the best deal, managing the packaging and fulfillment, and selling your products. Don't put high expectations for this source of income. Instead, think of some backup plans if

Amazon arbitrage

does not work out.
Final Thoughts
So there you go. There is no right or wrong answer for different selling strategies. What is great for one seller on Amazon will not necessarily fit the other one. We all have a different budget, skills, experience, and risk tolerance for product sourcing. The main idea is to opt for what works best for you and sometimes try something different.
Anyway, automating your product listing monitoring on the platform will come in handy and spare your time to find more arbitrage opportunities. Are you interested? Then, check out our free 90-day trial оf SellerSоnar; no credit card is required. It is a perfect deal one can't afford to miss out on.