In any field, we need a coach or mentor to help us crush obstacles and achieve success. Basketball players do not get great without great coaches. Likewise, scholars do not graduate without good teachers. Thus, in eCommerce, especially on the Amazon platform, you also require great FBA coaching if you wish to stand out from the crowd.
Being guided by people who truly know their stuff through an FBA coaching approach can become a game-changer. Using the information and knowledge gained from experienced merchants, AMZ coaching can become the catalyst that you look for to take your selling brand to the next level.
You do not need an FBA coach to be an effective merchant on Amazon. However, if you have enough budget, wish to skip through the mistakes& learning process on your own, and get success faster, FBA coaching is a right choice for you.
Ready to find out more about AMZ coaching and how a mentor can help you grow your online business? Keep on reading!
What Is an Amazon FBA Coach? 
An FBA coach on Amazon is a person who advises an AMZ seller on how to come up with strategic decisions with their store on the platform. They help merchants navigate the intricacies of a very time-consuming and tedious space so that they may pinpoint profitable goods to sell, identify strengths and weaknesses of the current shop, and eventually maximize earnings.
How Can an Amazon Seller Coach Help with Your Business?
It may be challenging to navigate AMZ's system and position your goods appropriately. Without a mentor with expertise (and success!), sellers can lose their money quickly. A good specialist will show you how to sell different products. A great specialist will show you how to boost your business. Here's how AMZ coaching can be useful:
Laying business foundation
From selling practices to registering your business account, an AMZ mentor has been there many times. They know well how to develop a strong company or set up the payment system and can walk you through listing your first products.
However, what is most important, an Amazon FBA mentor will help you understand your brand's "why." 
Besides earning money, why are you going to start your business? Professional flexibility? Financial freedom? Serve some market? Get your existing company reaches a broader audience.
As soon as you know why you want to launch an Amazon business, your expert will help you develop realistic goals. They may help you map out a business strategy that includes you being on AMZ for the next years instead of just a few months.
Advertising strategy
Listing a product is just one piece of the equation. To get the visibility you require on AMZ's crowded platform, you should learn the art of paid advertising. Unfortunately, mastering digital ad intricacies may be expensive. Sometimes, buying your items might even be more than it costs.
In this case, you will be glad you have an AMZ coach with a background in your category to help guide you. If you wish to take your brand to the next level, you will need to set up funnels. There are many marketing funnel builders you can leverage to take visitors through the client journey. An FBA coach can assist with customizing one for your business.
Sourcing trending goods
Every day more items are ready to hit the marketplace. You might not achieve quite the same level of success. However, you will still have a competitive advantage if you are first to market.
If you are familiar with the affiliate industry, you are probably aware of Google Trends. If not, it is an awesome tool that will help you find what buyers are searching for. In addition, you may do thorough product research to spot the next great item before it enters the market.
It is an essential tool for AMZ merchants. Nonetheless, the real magic is from using real experience to find winners. We all can read a graph. However, it takes a specialist to analyze it properly.
When you have those items in mind, an FBA mentor can help you buy them from trustworthy manufacturers or suppliers. Suppliers have scammed more than one individual, but a professional coach will know what to look for.
Organic ranking improvement
If you launch a new item, it may take time for the dust to settle down. It means that you will not immediately see your items on the top search results of the Amazon website. Usually, it takes a few weeks, months, or even years to crack the first page of the marketplace. Besides, if the product category you chose is competitive, it will be tough to squeeze in and set a place in organic AMZ rankings.
It is where efficient FBA coaching may help you reach your goals. With extensive experience, a mentor can help you strategize appropriately to quickly climb the ranks. It means adding top-quality pictures, appealing texts, A+ content, and keyword optimization. 
Keyword optimization is essential for getting high organic rankings on AMZ. It means optimizing the content to use the best search terms for your product listings. Using the proper keywords is vital and should remain the key to your organic rankings in the long perspective.
SellerSonar is an Amazon monitoring tool that can help sellers optimize their product by picking the right keywords. Our service analyzes AMZ listings and rankings according to the keywords you've added. 
You are able to monitor the history of parameter changes as well as compare them with your competitors' changes in price, BSR, product review numbers, and keywords rankings and implement such findings into your marketing strategy.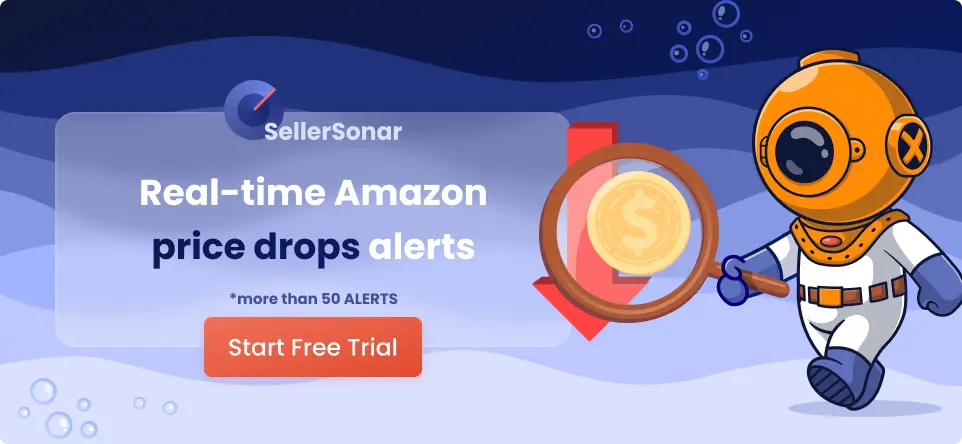 Prospecting for your future
So, you have your brand, and you have your goods. What should you do, as a seller, now? Even strong companies can die out when they are not constantly developing and responding to client demand. Therefore, it is essential that you know where your business will be a couple of years down the road. 
If it means a broader product line or an eventual exit, your coach will guide you down the proper path.
How to Choose an Amazon FBA Coach?
Picking the proper Amazon FBA coach is essential as you need to be sure that the specialist you select has hands-on expertise with the marketplace and can provide you with support and assistance when making business decisions. 
Below are some tips for choosing and working with an Amazon coach:
How to become an Amazon FBA coach?

By running your brand successfully! So, ensure your coach is an experienced and active private label merchant in the marketplace.

Ask merchants who have applied to the same AMZ selling coach. 

Many mentors and coaches provide a free 30-minute consultation – it allows you to see if you feel that they're right for you.

You may ask your AMZ coach to work through the aspects that you find most difficult or aren't your strengths.

It is always best to work with experts on problematic areas such as product research, sourcing, fee calculation, etc. 

If you have active listings, you may also ask your coach to carry out a review of your product pages. 

Coaches generally charge by the hour, so ensure you use the time efficiently by compiling a list of questions to ask before your coaching call.

Ask the mentor to record the session so you can concentrate on asking questions during your call without taking notes.
Amazon FBA Mentors: Final Thoughts 
At the end of the day, AMZ FBA coaching is all about ensuring you do not make pricey mistakes that will harm your business. As a novice seller, it's quite easy to make a costly error that might result in losing your money or even shutting down your shop.
With another pair of eyes to follow your way on Amazon, you can concentrate on other critical tasks such as increasing sales or expanding the market. Whether you decide to use an AMZ FBA coach is entirely up to you. However, it may help you fulfill the tasks faster.
Third-party merchants, whether they utilize FBA coaching or not, require access to smart seller software. Advanced tools that can assist with competitor monitoring, product research, keyword research, and listing optimization are vital to any third-party merchant's success.
Sign up for SellerSonar's free 29-day trial and learn how you can benefit from the service!