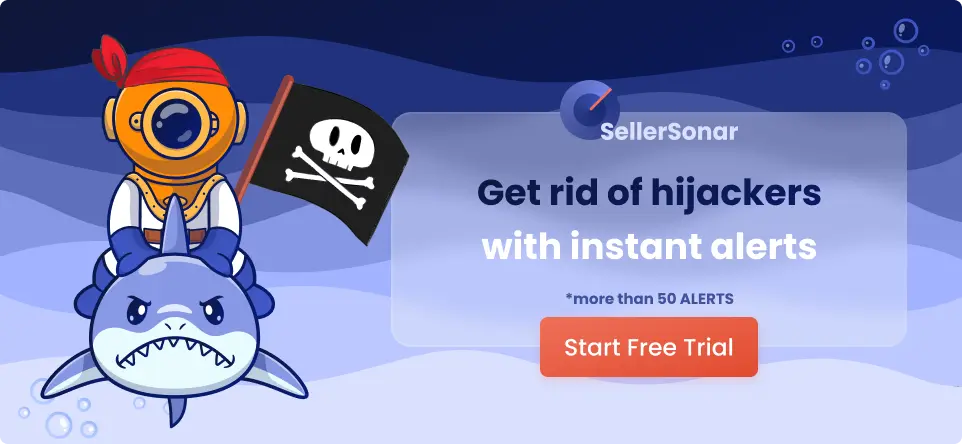 What would you say if we told you that you might sell new items for free via Amazon FBA? First, of course, you may say we are crazy – that is okay.
However, our point is that it is true! AMZ now provides limited-time free inventory storage, returns processing, and liquidation for new ASINs.
What's more, if you participate in its Brand Registry, you are eligible for a 5% reimbursement on new-to-FBA brand product sales. Pretty cool, isn't it?
It is a great chance for companies to try out brand-new items without worrying about collecting storage costs if they do not sell right away.
This blog will cover the FBA New Selection solution's advantages, eligibility conditions, and tips on registering your goods.
What Is FBA New Selection Program? 
The FBA New Selection solution is a no-risk program from AMZ to inspire sellers to send in new items and/or to motivate new merchants to sell on Amazon.com.
If your product is new to the marketplace, you will get the next benefits:
Free monthly storage commissions for up to 50 units for three months.

The option to remove any of such 50 units for free within six months.

Free returns processing for goods in these categories: Shoes, Handbags and Accessories, Apparel, Luggage, Watches, or Jewelry.
Basically, you are getting free storage for goods for up to 3 months. Realistically, the buck benefits of the FBA New Selection program per ASIN are probably around $100 per product, but hey, it is better than nothing.
If you are a new merchant, you will get up to $100 in complimentary partner carrier delivery credits (to send your merchandise to Amazon).
Who Is Eligible for Amazon FBA New Selection Program? 
According to the marketplace, only Professional merchants are eligible.

If you have an IPI score in the Seller Central dashboard, you should keep a score of more than 400 to qualify. New Professional merchants or merchants that don't yet have an assigned IPI score are eligible as well.

The eligibility status will be revised depending on your IPI score every day once registered, meaning you should keep your IPI score even after enrollment. Enrolled merchants with an IPI score lower than 400 as of their April 1st evaluation will get removed from the program. If you have enrolled but aren't eligible to get program benefits due to the low IPI score, you will resume being eligible on the next everyday assessment date when your IPI score exceeds 400.

You should qualify for the solution on the date your first new-to-FBA product arrives at the AMZ fulfillment center to get New Selection Program's perks.

Registering isn't enough. Participation relies on the platform's approval as soon as you opt in.
What Products Are Eligible for the FBA New Selection Program?
The item should be one of the first 500 ASINs you made after enrolling in this program.

The item should fit AMZ's small and large standard-size dimensions. Compare your item's size with the platform's chart

here

.

Parent ASINs should not have been registered previously in AMZ FBA within the past six months. It means any new child listing created under the existing FBA parent one is still excluded.

Used items and media products aren't eligible.

Products eligible for free returns should belong to the Shoes, Handbags and Accessories, Apparel, Luggage, Watches, or Jewelry category.

If you're unsure and want to check if your item qualifies as New-to-FBA, look for your product identifier with EAN, UPC, or ASIN

here

. 
What Are the Benefits for Amazon Selection Sellers? 
As we have mentioned in this post, there are many reasons merchants should participate in the FBA New Selection Program. However, below are our top-3:
It is free to enroll!
When was the last time you discovered a program that AMZ offered that did not need some investment? Okay, perhaps, Brand Registry. Yet, think about tools like Vine or Transparency or coupons! All of such solutions demand extra investment in addition to the platform's fees you are already paying.
As there are no further fees to enroll in the New Selection solution, go for it, especially when you launch new items in the future. You never know when AMZ may close its program.
It is a low-risk opportunity to launch and test new items.
You receive free storage, removals, and returns for up to 50 units of all standard-sized goods. This amount is a great test batch to check if your item has "legs" and will perform for you. Of course, you can send in more than 50 units of such products. However, the free perks will only apply to the first 50 ones.
Remember that this applies to net-new parent ASINs on the platform, so you cannot benefit from this program to try to launch a new color/size/pattern of an already existing AMZ listing.
NB: Before you decide to launch a product, don't forget to estimate your potential fees and profits. Check out SellerSonar's FBA calculator with simple tips on monitoring your spending and measuring actual profits to get you a bigger picture.
New FBA merchants get ad credit.
The marketplace is giving away its advertising dollars! When you were starting, think about how crucial $100 in advertising spend was to your brand's success. Who refuses to take free money?
With ads becoming an essential part of selling a product in the marketplace, every dollar counts, especially if it is not coming from your own pocket.
All in all, it's a great new tool that merchants should be testing out! AMZ is trying to help merchants launch items as they closed the Early Reviewer solution. Enrollment is easy, and keeping your eligibility is really just the baseline for developing a successful business in the marketplace.
Why Is Amazon Launching Its FBA New Selection Program? 
It is not entirely apparent why the Amazon marketplace is being so generous and offering gifts for new items. Possible reasons for its "altruism" are:
It wants to motivate new merchants to register for FBA.

It wants to encourage users with merchant-fulfilled delivery to send goods into FBA.

It wants to reduce the risk of stock not moving for new items and ensure the product selection stays fresh.
Does the FBA New Selection Program Remove ASIN Limits?
Once the Amazon New Selection program was launched, a lot of people noticed the following statement and got excited about removing limits for new products:
"Merchants enrolled in the solution can use these advantages for up to 500 new ASINs per year. This 500-ASIN limit will restart on January 1 every year."
Check this out carefully. The FBA New Selection solution won't remove ASIN limits. The above lines mean you can enroll 500 new items in the FBA.
How to Enroll in the Program? 
Applying for this program is effortless if you have a professional Amazon account. However, if you do not, you will have to upgrade your profile to benefit from the program's features.
To register in the FBA program, just go to the FBA New Selection page and click on the "Enroll Now" button.
That is it! These advantages will automatically apply if your items are eligible for the solution.
Below is the page you will get after registering:

If your account and product are eligible, the perks should kick in within the next day.
This solution is especially beneficial if you're a private label seller or a brand. The waived FBA removal and storage fees give a low-risk way to test stocking a new item at AMZ fulfillment centers. In addition, saving money on expenses allows you to concentrate on growing sales and building your brand reputation.
There has never been a better time to give SellerSonar's listing monitoring software a go.
With a free 29-day trial and a 2-minute sign-up process, there is no reason not to at least give it a try.