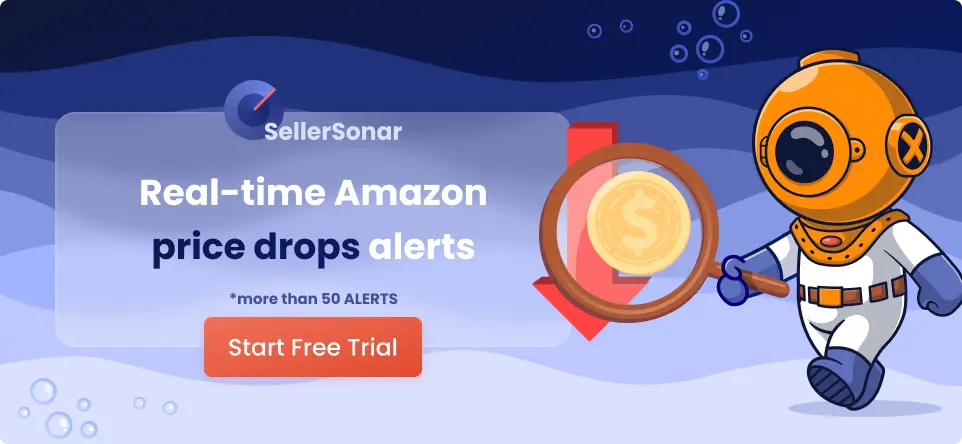 A key success point for any Amazon merchant is finding the right product to sell. In point of fact, Amazon is an extremely crowded e-commerce platform with high competition. Therefore, if you start selling a product that is not interesting to buyers, in other words, that's not in demand, you'll simply waste your time and money.
In this sense, your product can be hit or miss if you don't know how to select it. Besides, just selling the same product that shoppers already buy well may turn out to be not the best idea in the world. Though in principle it's an easy and profitable model, it can appear to be exceedingly competitive.
That's why the majority of Amazon sellers make product research before they start to sell it.
You should also keep in mind, that Amazon charges sellers different fees. That means you can easily lose money instead of earning if your product fails to sell. To avoid that, you should verify whether customers are going to buy your product or not.
If you wonder what is selling best on Amazon and how to find the best products to sell on Amazon, read our guide.
What Is the Best Seller on Amazon?
Amazon Best Sellers are the most popular products based on sales. The list of most sold items on Amazon has a special webpage. This page shows the top sold items on Amazon by category. Amazon updates this list hourly.
The Best Seller list shows how well a product sells overall at a certain moment of time. It reflects recent and historical sales figures.
Therefore, if you are after a certain product in a category, it's a good idea to monitor its position in the list. You shouldn't be surprised if it's replaced by any other item that overrides it in popularity. As a matter of fact, trending and seasonal goods often gain popularity short term.
On the other hand, there are "evergreen" categories and products, that are always in demand. Automotive, Baby, Beauty & Personal Care, Cell Phones & Accessories are good examples of such categories.
Bestseller list and Best Sellers Rank
While Amazon performs its Best Sellers calculation based on sales of an item, it doesn't always show how well it sells in relation to similar products. Therefore, the platform created bestseller lists in specific categories and subcategories to showcase an item's rank compared to other products.
This metric is called BSR (Amazon Best Sellers Rank). These rankings indicate the product's position in the primary category and a subcategory. Typically, sellers use this metric to understand the average ranking of their (and competitors') products on Amazon's search results pages (SERPs).
De facto, it is important to keep an eye on the product's BSR to understand how popular it is on average.
What Is a Good Item to Sell on Amazon?
When you look for a product to sell, you can start with what's worth considering and what's not. This will save time and narrow your search field. There is a number of parameters that characterize high-demand products on Amazon. For instance, they shouldn't cost too much and should potentially generate sufficient conversions.
A good Amazon product should:
be "evergreen" and durable product;
have good demand;
hold a sufficient profit margin;
have a moderate competition;
be a useful item;
have a price of $10 to $50 (maximum of $100);
be a life improvement or a lifestyle product;
belong to a popular market niche.
A good Amazon product shouldn't be:
an item in a category with the extremely high competition;
a bulk, overly heavy, and easy to break item;
an extremely seasonal item;
 a licensed, or restricted item;
a product you can't promote on social media.
What Products You Can't Sell on Amazon?
When making a product search, don't forget to exclude items that Amazon prohibits selling. The exact categories vary from marketplace to marketplace, therefore you need to check what and where you can sell.
Products to exclude from a product search:
counterfeit products;
copyright and trademark infringing products;
potentially dangerous products;
safety equipment;
alcohol and tobacco;
drugs, supplements, diet pills;
weapons.
The full list you can find here.
How to Find out What to Sell Best on Amazon?
Selecting a profitable product to sell on Amazon may be challenging if you don't know where to start. Basically, your target is to analyze the market and find a product with potentially high demand that will convert to sales and profit.
To clarify, it should have a low price and sell with a good profit margin, still being competitive.
In other words, you'll need to do product research. You can identify most purchased items on Amazon in two ways – manually or with the help of automated product research tools. Practically, both methods have advantages and disadvantages. Therefore, you can use any of them or both.
How to choose best items to sell on Amazon step by step
If you're going to find your product manually, it will be easier if you structure this process in the form of steps. They'll include identifying product ideas, selecting a product a category, and niche, verifying its popularity, and validating search results.
On the other hand, to perform an automatic search, you can use any of the tools available on the market.
7 Steps of Selecting a Product to Sell on Amazon
Step 1. Identify Product Idea
If you make a manual search, there's no recipe for choosing a profitable product idea. You'll have to roam the market and select something to your liking. However, we will give some tips.
Tips to create an item to sell
improve or upgrade a best-seller;
produce color, size, or feature variation of an existing best-seller;
market an accessory for a best seller;
create a bundle of best-sellers at a lower price;
design an eye-catching packaging of an existing best-seller.
Places to look for product ideas
Amazon's best-seller list;
Amazon's Movers & Shakers;
Amazon Basics;
Amazon's section – "Customers Also Bought";
Amazon's product sub-tiers;
Google trends;
Brickseek;
eBay's trending list;
SaleHoo Market Research Lab;
Wallmart;
Etsy;
Pinterest;
Shopify stores;
AliExpress's best-sellers list.
Step 2. Select a subcategory in your category
To make your search more substantive, specify your item's category and make sure the category and subcategory sell well.
20 top product categories that sell
Arts Crafts & Sewing;
Automotive;
Baby;
Beauty & Personal Care;
Cell Phone & Accessories;
Clothing, Shoes & Jewelry;
Computer Accessories;
Electronics;
Handmade Products;
Health & Household;
Home& Kitchen;
Industrial & Scientific;
Kitchen & dining;
Musical Instruments;
Office Products;
Patio, Lawn & Garden;
Pet Supplies;
Sports & Outdoors;
Tools & Home Improvement;
Toys & Games.
Step 3. Point out the best sellers under your niche
Look for the products with good sales velocity that have many 5-and 4- star reviews.
10 best selling product niches
Home Decor & Home improvement;
Jewelry;
Health & Beauty;
Fitness;
Pet products;
Boho clothing & Accessories;
Phone accessories;
Women Clothing;
Baby Products;
Car Accessories.
Step 4. Verify the popularity of your product on Google Trends
Google trend is a tool that helps you check the popularity of a search term on Google. If your product's rank is 100, it is at the peak of its popularity. If it ranks 50, it's twice less popular.
Step 5. Pick out high-demand products
Go through the sales rate of your type of item. Those that sell at least 10 units a day and more, are good candidates for a profitable product.
Step 6. Research competition
Analyze your competitors' strategies, identify their high-performing keywords, and more. Take a note of their drawbacks and make improvements to your product. Go through their negative reviews and see what you can do better.
Step 7. Validate search results
After you've selected a product, check whether it matches the potential best seller's criteria. After that, start sourcing.
Checklist to verify the product to sell
A good item to sell should:
have a price of $10 to $50;
needs to generate 10 sales a day and more;
have a BSR of 5,000 in the main category;
its 3 high-ranked keywords should obtain 50,000+ monthly searches;
gain 50 and more positive reviews on the first page;
be able to sell at 25% below the market price;
have low seasonality;
not be bulk and heavy;
not associated with brand names or trademarks;
be an item you can upgrade or improve;
have recurring sales potential;
have no legal issues.
Wrap Up
Selecting a product to sell on Amazon is the first and most important step for any merchant. It's not a good idea to sell just anything on Amazon. It may work and may not. If it doesn't – your money is gone. This is why before sourcing a product you should do product research. You can do it manually or use any available product research tool you like.
Of course, selecting the right product to sell on Amazon is very important. However, this is insufficient for your success on Amazon. It's paramount to constantly keep track of your products' performance efficiency. To maximize your sales volumes, it's necessary to constantly keep track of all your product's metrics. By doing that, you can control your sales indicators and overall store profitability.
Amazon monitoring software is an efficient way to stay on top of your sales. SellerSonar offers instant Amazon alerts to protect your sales. With us, you are aware of all listing changes, Buy Box hijackers, new/deleted reviews, keyword rank history, and product suppressions.
Try SellerSonar now. Register for our 90-day trial and boost your incredible journey of running your business on the platform.